Prof Mike Davies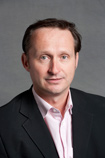 Mike is Professor of Building Physics and Environment. He has a background of relevant monitoring and modelling work and seeks to understand how buildings can optimally minimise their production of CO2 whilst maintaining healthy and comfortable conditions. He is currently managing the UCL components of research projects being undertaken for CLG in the development of UK building performance standards. Mike is currently leading the large EPSRC Urban Heat Island Project (LUCID) which involves modelling climate, the built stock, energy use, overheating and comfort and health impacts across London.
For over a decade Mike has have led an extensive programme of research, founded on intimate collaboration with researchers from health and other disciplines, which has sought to understand the complex relationship between the built environment and human well-being. Much of this has been developed through close partnership (over 10 collaborative projects) with Paul Wilkinson, Professor of Environmental Epidemiology at the London School of Hygiene & Tropical Medicine.
Through such transdisciplinary research, Mike has developed a highly productive, multi-skilled team which has sought innovation and stakeholder participation in responding to the world's urban health challenges. They have pioneered methods developments, specifically in the modelling of health impacts and in the application of system dynamics approaches to the co-generation of research in this field. They have helped articulate the multiple underpinning connections and opportunities for healthy sustainable development.
VEIV Students
Title: Professor of Building Physics and the Environment
Group: [insert]
Dept: Bartlett School Env, Energy & Resources
Research Area: Health and Comfort in the Built Environment, Modelling techniques, Ventilation, Air Circulation, Renewable Energies, Building Regulations
Email: This email address is being protected from spambots. You need JavaScript enabled to view it.